GOswim
GOswim Enrolment Enquiries are now open!
Expressions of interest are now being taken for those interested in GOswim lessons at Dubbo and Wellington Aquatic Leisure Centres. Complete a Goswim Enrolment Enquiry form now via the link below to express your interest in the program and ensure you can secure your spot for lessons once enrolments open.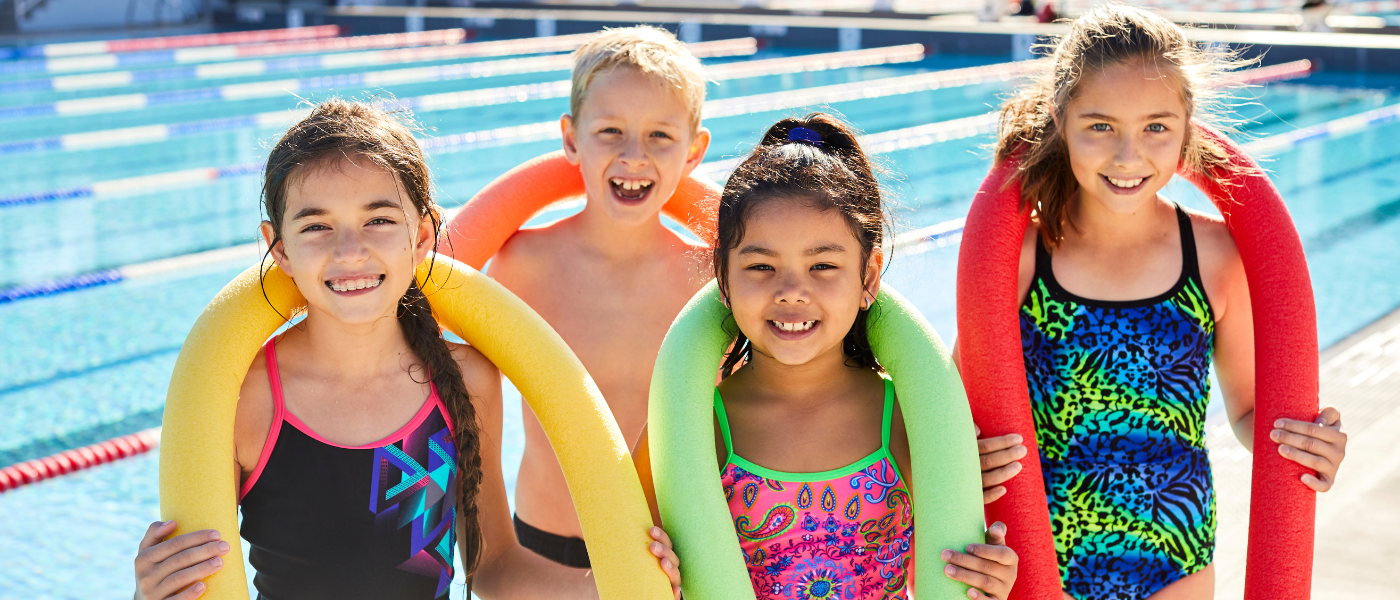 Swimming is a Skill for Life
Dubbo Aquatic Leisure Centre and Wellington Aquatic Leisure Centre are proud to offer Swimming Australia's national GOswim program to local Dubbo families and the Dubbo region community. Swimming Australia's GOswim programs is a nationally recognised swimming and water safety program that focuses on contemporary experiential and activity-based learning.
Implementation of this high-quality, activity-based educational program is designed to integrate student learning outcomes into real-world scenarios.
Offering students the opportunity to:
Gain maximum participation and practice time in activities that encourage, mentor and support the learning process where they are active for most of the lesson
Be empowered to think, discuss and decide through experiential-based learning where mentoring, guidance and challenge encourages them to use and enhance their knowledge, skill and understanding
Learn and understand essential components of personal survival and water safety elements while in addition to the development of establishing strong and effective swimming technique
The Curriculum
Our new program curriculum ensures that every student:
Participates in a varied range of aquatic experiences including open water simulation
Is challenged by new skills, knowledge and understanding
Utilises learnt knowledge and skill to aid understanding for safer personal safety choices
Develops comfort and confidence in swimming, as clear pathways for lifetime aquatic participation emerges.
How To Get Started
To learn more or express your interest in the Dubbo Aquatic Leisure Centre or Wellington Aquatic Leisure Centre Swimming Lessons please click below.
Explore the Cool Stuff You'll Be Accessing with Us!
Weekly Lessons
Enjoy weekly swimming lessons throughout the year for 48 weeks.

Easy and Affordable
With weekly payment, swimming lessons are more affordable and can be easily managed with our direct debit system.

Ongoing Enrolment
Preventing the need to re-enrol each term and offering your preferred lesson time.

Unlimited Student Swimming Access
Students enjoy UNLIMITED swimming access to the venue outside of lessons, to support further development of swimming skills and water confidence (*with an active GOswim membership).

4 Weeks Family Swimming
Enjoy family swim access for 4 weeks over summer.

Plus, 1-Week Holiday Swim Program
Progress your skills and confidence with our 1-week Holiday Swim Program, selecting from either the Fast Track or Water Safety program.
Our Integrated App
Everyone's GOswim journey is powered by innovative technology. The Active World app was specifically designed to improve communication and interaction between your swim schools and swimmers.
Your self managed personal portal will enable you to:
View upcoming classes
Book new classes
Advise of us of your child's non-attendance and book make-up lessons
Track learning pathways and progression
Receive digital awards for effort, teamwork, perseverance and having FUN!
Send and receive messages to the Centre staff
Manage personal and billing details

Download the app to login or enrol - use either code DUBBO or WELLINGTON